September 13, 2023
Starting School Year 2023-2024 Strong!
Featured
This message was shared with DCPS families and staff on September 13, 2023.
Dear DCPS Community,
What a time to be a part of the DC Public Schools (DCPS) family! The first few weeks of School Year 2023-2024 have seen celebrations across the district, indicating an incredible journey ahead.
Even before welcoming students on day one, I got in the back-to-school spirit at Friday Night Lights, the first DCPS matchup of the football season—Ron Brown College Preparatory High School Monarchs vs the Eastern High School Ramblers. As Mayor Bowser has said, DC is more than just our nation's capital, we are also a sports capital. That transcends beyond just our professional and college teams, so shoutout to all the student-athletes across DCPS!
The first day of school is always memorable, and POTUS and FLOTUS surprising students and staff at Eliot-Hine Middle School made for a first day that we will never forget. President Biden told students, "The most important thing in America is you … believe in yourself." I hope all our students heard and internalized that affirmation as they strive for excellence this school year and every year.
These first weeks of school are a preview of the amazing things to come in SY 2023-2024. From our youngest scholars developing a love of math to our Career and Technical Education students gaining critical skills to make a lasting impact in our workforce beyond graduation, I am eager to see what our scholars achieve with our collective support.
We could not make a difference in the lives of 50K students across 117 schools without our most valued partners in education—you, our families. Thank you for choosing DCPS.
Continue reading to see how we're starting #DCPSStrong!
Today's word count – 1,225 words, a 9-minute read.
In partnership,      
Lewis D. Ferebee, Ed.D.      
Chancellor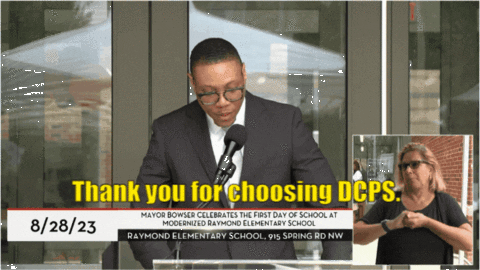 ---
A Centennial Celebration to Remember 🎊
100 years since Raymond Elementary School's inception, students and families arrived on the first day excited to lay eyes on their newly modernized campus. With a ribbon-cutting ceremony featuring remarks by city leadership along with student and teacher performances, the crowd cheered as confetti rained down.
"In this new space, students will cultivate a love of botany in their community garden, experience the joy of public art between classes, and forge new friendships in ultramodern play spaces," said Chancellor Ferebee. Enjoy your new home, Raymond Tigers!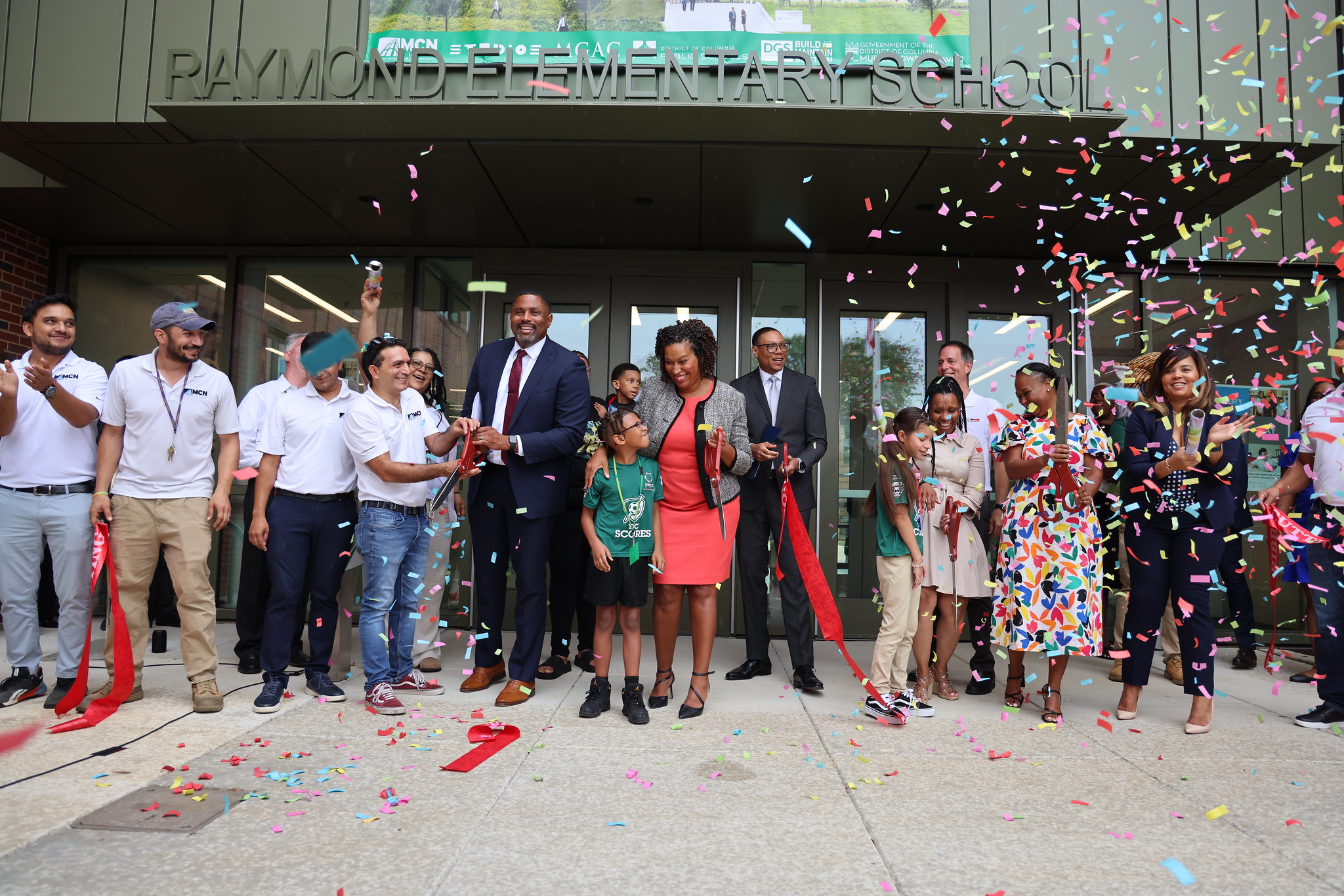 ---
Make Way for the Mammoths! 👏
MacArthur High School recently hosted both an open house and a campus beautification day to build community around DC's first new comprehensive neighborhood high school in over 50 years! During the open house, families met with district leaders, Principal McCray, and staff to explore first-hand where their students will originate a school's climate and culture from the ground up. Guests toured the black box theater, athletic facilities, a brand-new cafeteria, and several classrooms as teachers prepared their rooms for maximum learning. Tusks up, Mammoths!
---
6th Grade Academies Kick Off at 11 DCPS Middle Schools 📣
Students, families, and staff celebrated the new 6th Grade Academy initiative with a pep rally at Stuart-Hobson Middle School. To support this critical transition from elementary school, the academies will focus on attendance, academic success, and students' sense of belonging. "As a community, we're making middle school a memorable experience full of strong relationships and joy-filled learning," said Chancellor Ferebee before joining a volleyball match, relay races, and even tug-of-war. Read more at Washington Informer.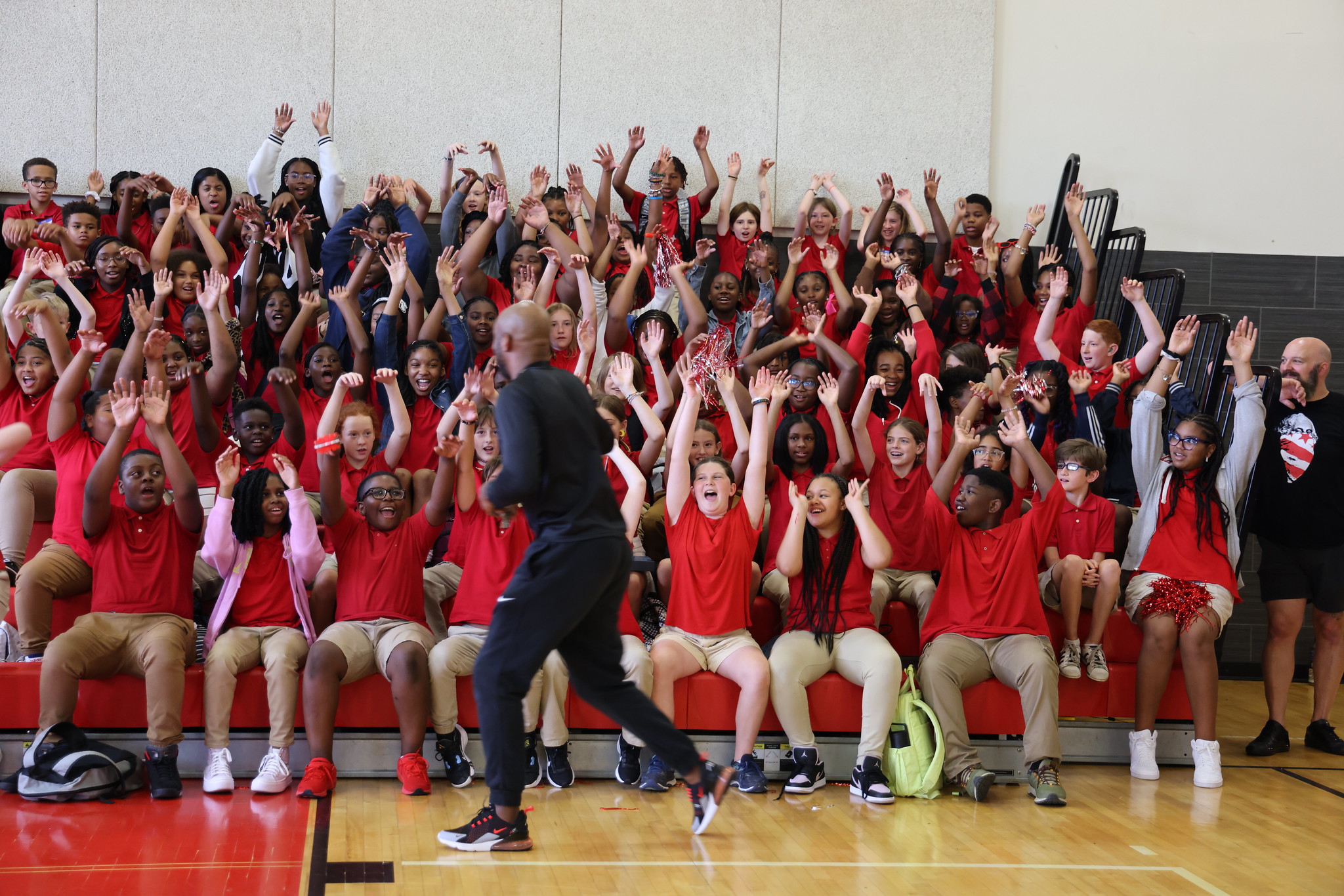 ---
DCPS Launches New Best-in-Class Pre-K Math Curriculum 🧮
On the first day of Pre-K, Mayor Bowser and DC education leaders joined Ready for Pre-K DCPS mascot, Scribbles, at Smothers Elementary School to launch Building Blocks, the district's new early childhood math curriculum. This next phase in DC's investments in Pre-K will see our youngest scholars developing their math thinking through hands-on, teacher-led math experiences balanced with dramatic play, stories, and even songs.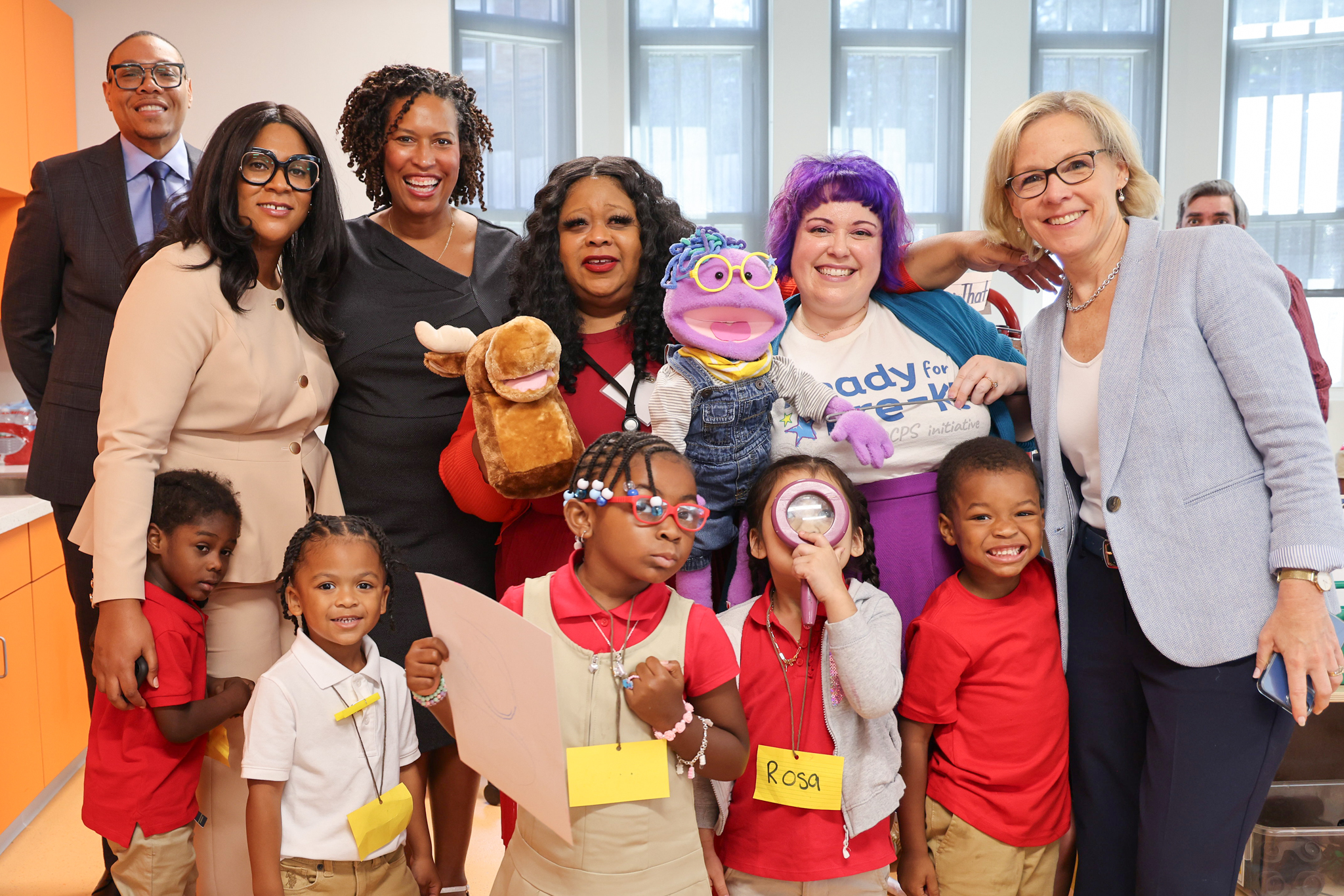 "We want math to be joyful for kids and for them to get a comfort level with math as early as possible. This will pay dividends."
—Mayor Bowser
---
Game on! DCIAA Announces New Division Rules 🏈
The DC Interscholastic Athletic Association (DCIAA) released new rules to simplify how DCPS Varsity Football programs move between the district's "Stars" and "Stripes" divisions. Shaped by input from student-athletes, coaches, and athletic directors, DCPS Director of Athletics Michael Bryant says, "These modifications reflect our commitment to being responsive to feedback and will help ensure that our schools have the opportunity to grow their football programs."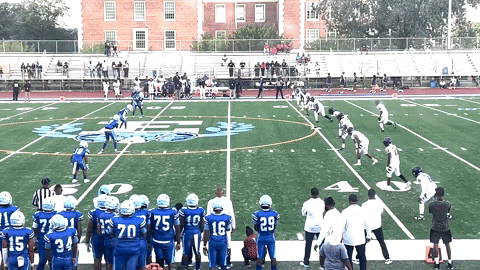 ---
DCPS Reads 📚
Every day is a reading day at DCPS, but on Wednesday, September 6, schools across DCPS celebrated National Read a Book Day. Scholars at Malcolm X Elementary School @ Green participated in choice reading and book talks to share their love of reading while Jefferson Middle School Academy students participated in "Drop Everything and Read" (DEAR) sessions, which gave students time to read a book for fun. How do you celebrate the power of reading?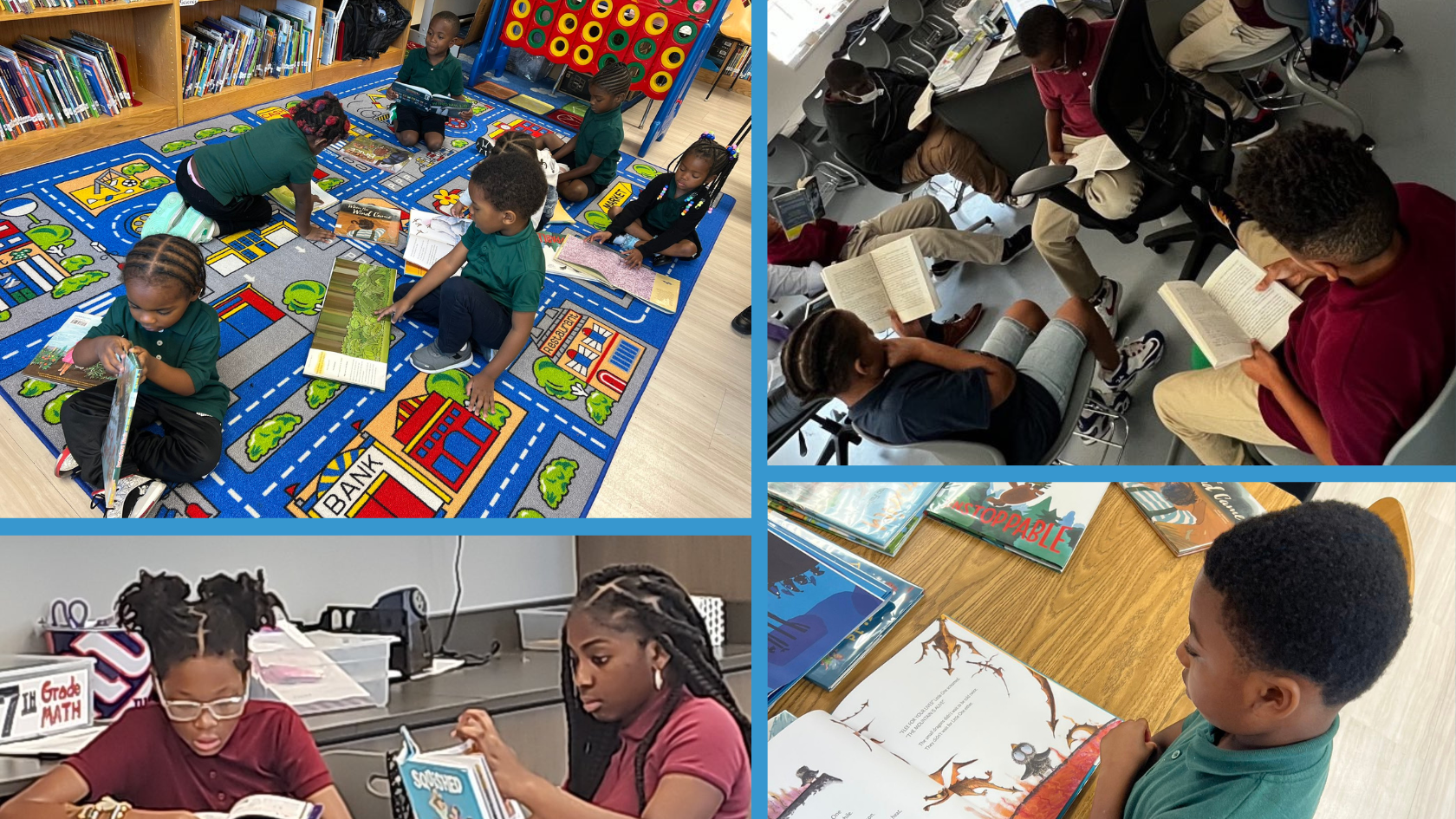 ---
Mayor Bowser Guiding Students to Success this School Year 🍎
Check out Mayor Bowser's Back-to-School Guide for information to support your student this school year. This one-stop resource contains the details you need to plan for success from PK-3 through 12th grade: 
Transportation resources;
School meal programs;
Required immunizations;
Afterschool opportunities;
The DCPS School calendar;
And much more!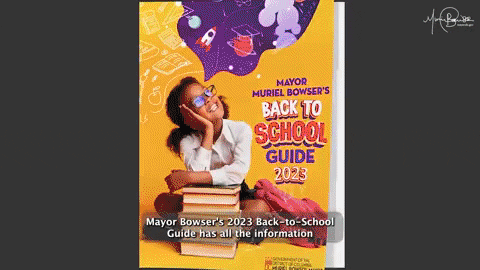 ---
See You at the Block Party!  🎉
Join the annual DCPS Back-to-School Block Party on Saturday, September 23, from 11 a.m. – 2 p.m. Enjoy free food and fun activities for all ages including a moon bounce, face painting, and student performances. Connect with DCPS Central Services, District government agencies, and community organizations offering resources to promote health and wellness, food access, college and career readiness, and more. Register here for priority access to free vaccinations and childhood immunizations.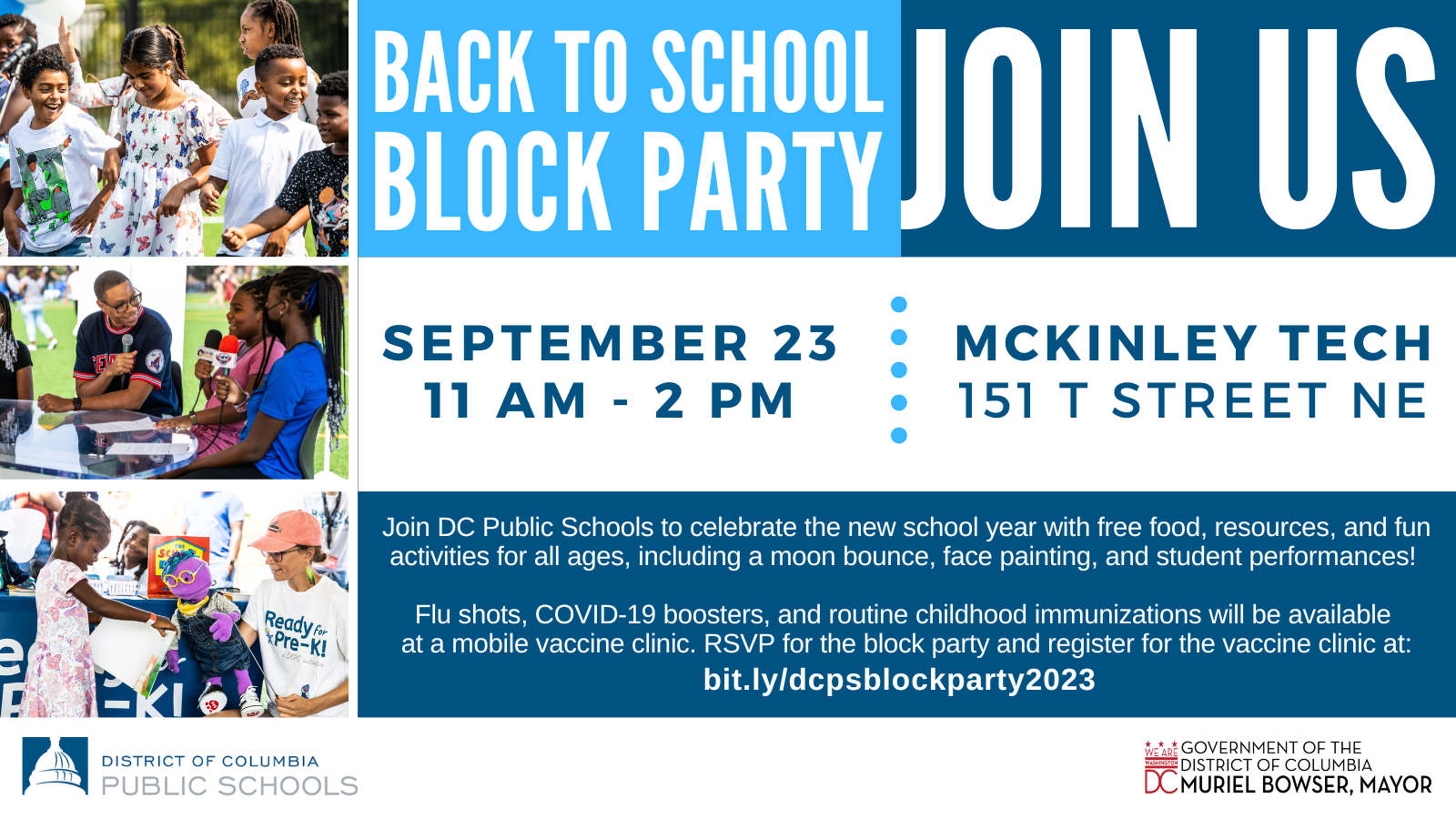 ---
Staying Healthy and Safe in School Year 2023-2024 ⚕️
Visit dcpsstrong.com/health to review DCPS' updated COVID-19 guidance. We will continue to anchor our health and safety measures to current guidance from the Centers for Disease and Control (CDC), DC Health, and the Office of State Superintendent of Education (OSSE). Protocols will continue to be reviewed or adjusted as needed. 
---
DCPS Happenings 📰
---
Important Upcoming Dates 📆
August 24 – September 28: School-based Back-to-School Nights (See all dates here)
September 15 – October 15: Hispanic Heritage Month
September 15: Rosh Hashanah (Begins at sunset; ends at sunset on September 17)
September 23: DCPS Back-to-School Block Party, 11 a.m. – 2 p.m. (RSVP encouraged)
September 24: Yom Kippur (Begins at sunset; ends at sunset on September 25)
September 27: 12th Rabi Al Awwal
September 29: Sukkot (Begins at sunset; ends at sunset on Friday, October 6)
September 30: SY22-23 Kids Ride Free SmarTrip Cards Expire
Click here to view the full DCPS School Year 2023-2024 Digital Calendar (printed calendars will be available for all DCPS families this month).